Saturday March 25th, 2023
Video documentation of an homage to  Brigitte Fontaine at the Sacre Cœur site, where the Paris comune was defeated (1871). The video plays strong french female voices heard inside the church, and ending with the 'shit-folk' concert given by Roro Perrot. Texts by LAURA BOULLIC, BRIGITTE FONTAINE, MALIKA KADRI, LOUISE MICHEL, CATHERINE RIBEIRO, Read by NICHOLAS GRAFFIA, MALIKA KADRI, MAROUSSIA REBECQ, GUSLAGIE MALANDA, MARGOT NYUGEN, DJEMBE- BOUBARE KOANDA , concert by ROMAIN PERROT
February 27, 2022  Video release March 19, 2023
VIDEP CONCERT OUT NOW ! RORO PERROT – SACRE (HARD) COEUR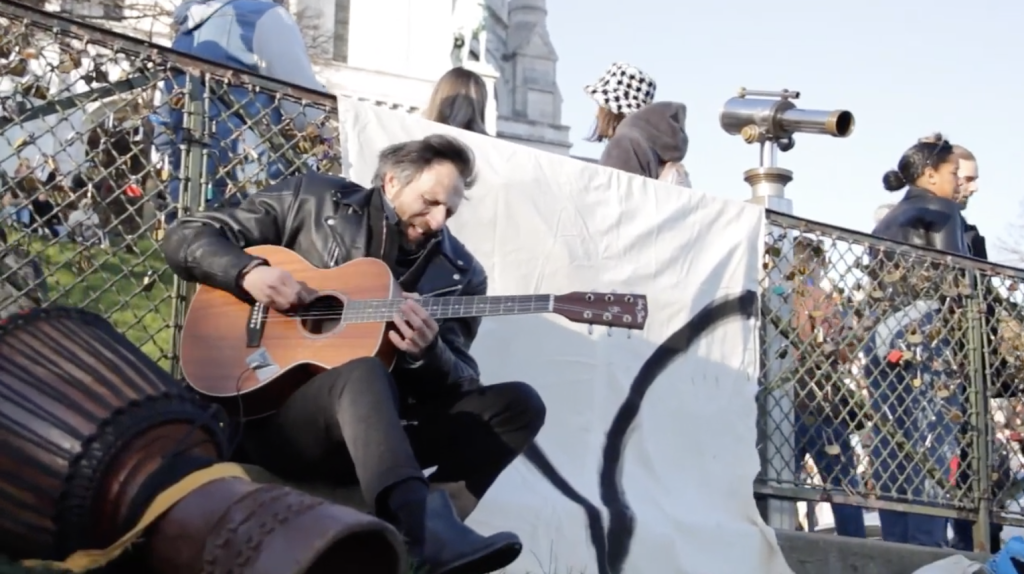 The video of Roro Perrot's contribution to our Brigitte Fontaine's tribute "BRUIGITTE AU SACRE (HARD) COEUR" is now on YouTube.
Romain Perrot is a parisian musician who positions himself in a radical and nihilistic "anti" approach. He has had no musical training,and does not aim, in his practice, to develop these skills. His approach values the absence of know-how and musicality in an assertive way. He claims to be an "anti-artist" who "in the instrument and the noise, (I) really discover the letting go" To build his universe, he acquires guitars, amps, synthesizers and uses his instruments instinctively to generate raw sounds. The whole of his noisy projects adopt this "anti-music" approach allowing him to retranscribe his disillusions and his rejection of a constituted order. Ps. he calls his genre 'ultra shit folk'.
Simonnel / Peras al Olmo
Friday March 24th, 2023

A music video commissioned to Red Social by Mexico City folk musician Peras al Olmo, a project of Andy Mountains inspired in the rupestrian movement music. Simonnel is a song about an fictional character that unifies two basic concepts taken from Mexican street slang: Simón (yes) and Nel (no). Projected on two screens, the video presents this oxymoronic fictional figure who says "yes with his hands and no with his eyes", filmed on a double island strewn with the remains of a prison and personified by a model who contradicts this description, embodying the beauty of freedom. As a two-channel videclip Simonnel was presented in the exhibition "Où sont passées les gazelles?" at the gallery Air de Paris in February 2022.
Filmed in Marseille 2021, release on April 2023 from Peras al Olmo youtube channel.
Song:Simonnel
Album: Libro del amor
Actress: Paule Charone
Production Assistant: Margot Nyugen
Image/edition: Adriana Lara
Où sont passées les gazelles? Red Social @ Air de Paris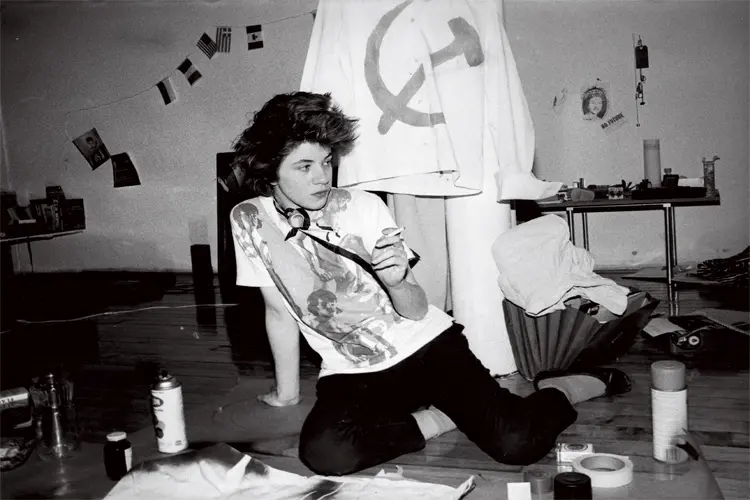 Adriana Lara & Red Social's exhibition "Où sont passées les gazelles" (Where did the gazelles go?), brings together video works, photography, painting, sculpture, installations and summarizes the research and experiences resulting from deverloping Red Social in France. The title is almost literally inspired by a song by Lizzy Mercier Descloux (1956-2004), musician, punk muse and inveterate traveler who defied, in her life and career, any attempt at strict classification.
"I'll never stop loving the street / Speak for you, and the fight goes on" – the words of the song "Où sont passées les gazelles?" refer to the driving force of Red Social.
Social Network works with musicians of various genres who work experimentally. What is at stake is the capacity of music to generate community, mixing cultures, confronting and articulating different voices, and thus forming a juxta-political network of solidarity.
Participants: Mery Buda, Daisy Bruley, Gorgio Pratalongo, Mathieu Kiefer, Peras al Olmo, Xavier de Maria y Campos, Mabe Fratti, Mapalma, Charlotte Leclerc, Malika Kadri and Adriana Lara. Gallery:  Air de Paris in Romainville, France.
STUDIO 3D)))
Studio 3D))) was a temporary space at the Cité des Arts Montmartre in Paris where Red Social presented a series of 3 concerts.
The project existed from September 2021 to February 2022.
The stage was in the center and was a carpet that was also used as a screen to project images from above. The concert would be also filmed from above; different sets of images/videos where projected on each concert. These recordings separate the visual memory of a concert from that of its documentation, the result is not to obtain a register of the concert from the point of view of the spectator as it is usual, but rather in the place of the viewer of the video, recognizing the life that this concert may have later on the screen, without obstructing the experience of the concert-goer.
In the video the sound comes from below while the image is perceived frontally, putting in tension this relationship between audio and vision: while the displacement of the sound dislocates the viewer, the image relocates his or her correct perception.
The series of concert was later titled "Si on firm les yeux /if we close our eyes) An invitation to avoid the image, and let the sound transport you into the concert, an idea that in this visually oriented times invites to a caring and sharing experience . This transdisciplinary project addresses the problematic of "presence" and "absence" in the recording of a concert, while recognizing its new existence on the internet, to give it a kind of hybrid form.
¡GRAN ESTRENO! Actualidades LIVE 5: DANZAS BLASFEMAS (Y MACABRAS)
Tuesday November 2nd, 2021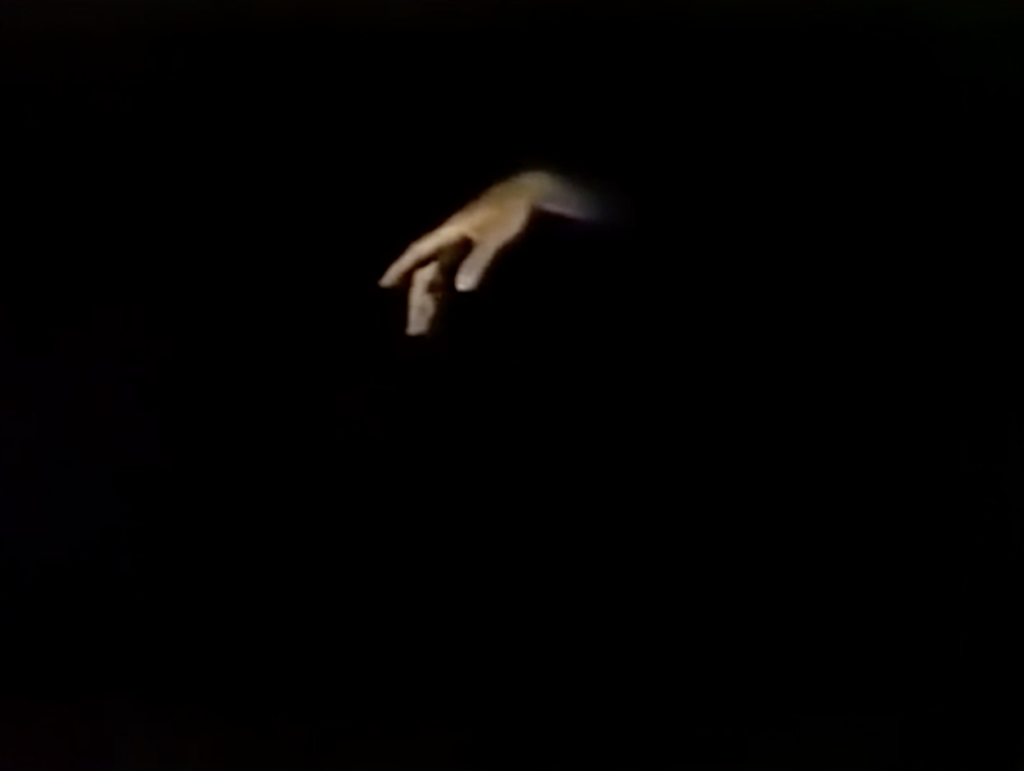 _______
In the frame of our series Actualidades LIVE Mabe Fratti, Pablo Valero and Tonuari play for the first time together in this improvisational ensemble with the purpose of putting their different musical languages ​​in dialogue, resulting in an uncertain, intense sound in most of the concert, which however seems to end in a smooth reconciliation.
'Actualities' films are a pre-documentary genre that used footage of events, places, and things without a comprehensive plot and became as popular as fiction films. Based on a work by Emanuel Rosetti who portrayed New York City in a dormant state, the first of this series, in times of Covid, this is a register of the current sound of independent music in Mexico City.
PATCH NOTES: MABE FRATTI EN EL MUSEO ANAHUACALLI
Friday September 17th, 2021
Actualidades LIVE 5
Thursday September 16th, 2021
El sábado 18 de septiembre presentaremos el épico ensamble que grabamos el viernes 27 de agosto en nuestra azotea en presencial estará en Museo Anahuacalli  sonando desde el inframundo.

DANZAS BLASFEMAS: MABE FRATTI, PABLO VALERO, TONUARI
musicalizando videos de Lyn May, Maurice Béjart, Charles Atlas,  Trisha Brown, Klara Liden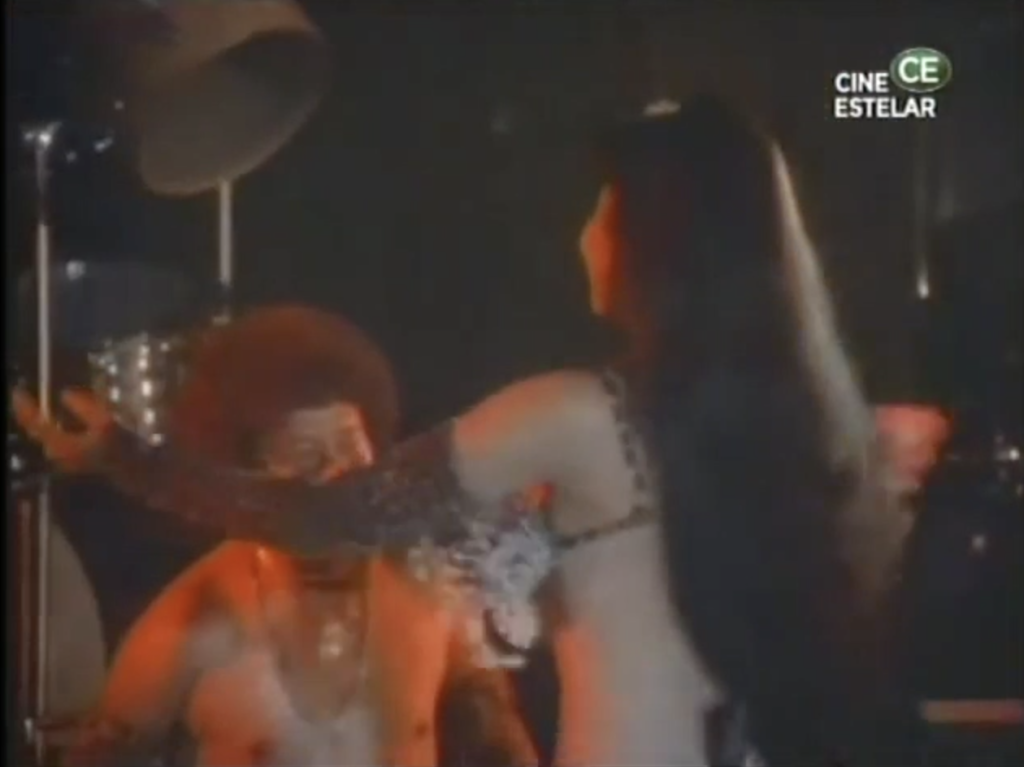 Actualidades LIVE #4: ESTRENO
Thursday August 19th, 2021
E
Estreno de "Nosotrxs", 2021. Un video de Red Social musicalizado por Alda Arita, Carlos Bergen y Turning Torso.
Grabado el 27 de agosto del 2021 en la azotea RS en la Ciudad de México.
ACTUALIDADES LIVE #3: LA PELÍCULA
Thursday July 29th, 2021
Este sábado 31 de julio haremos una transmisión única de ROBARTE EL ARTE (1972, Gelsen Gas, Arnaldo Cohen, Juan José Gurrola) con la banda sonora grabada en Actualidades LIVE con Alina Maldonado, Andrea Cravioto y Roberto Tercero. NO TE LA PIERDAS por que esta chida y no la volverás a ver, a menos que vayas al MOMA en Nueva Yorkz. Saludos!!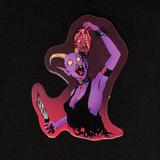 Friday July 9th, 2021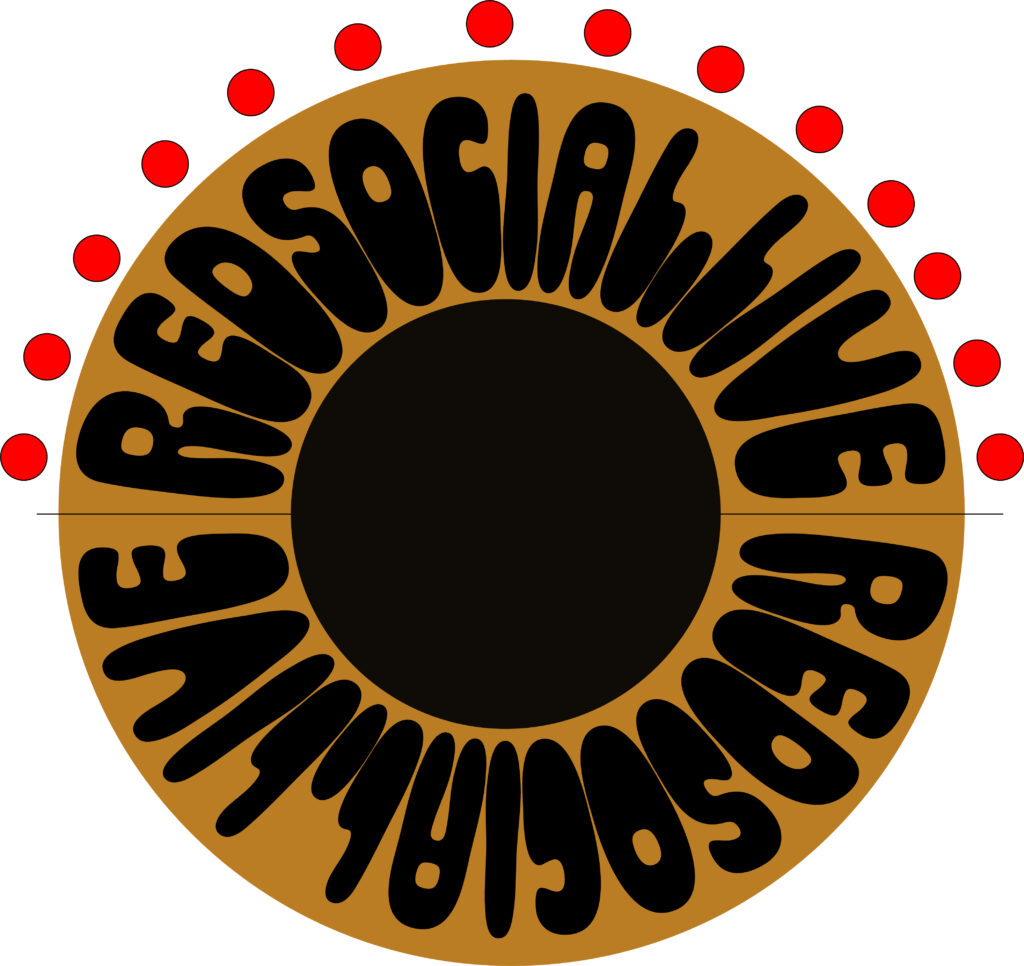 22/jul/2021
9.00 pm horario CDT
Actualidades #3
re-musicalización de Robarte el arte, una película de Juan José Gurrola
por Andrea Cravioto, Alina Maldonado y Bob Tercero en vivo desde una azotea de la cdmx
PON RECORDATORIO/SET REMINDER 🔔 !
Un agradecimiento especial a Carlos Bergen por encargarse del diseño/programación de la página de RS
MABE FRATTI – NADIE SABE
Video producido por RED SOCIAL
Direccción y edición: Adriana Lara
Nadie Sabe (Nobody knows) was filmed with a DV camera during the sunset in Mexico City threatened by the summer rains. Tai-chi and butoh interpretations by Mabe Fratti meet on Red Social's headquarters rooftop, intertwined with drawings of hers found on a vintage notebook. While the camera captures all of this and a few more usual elements of a rooftop, we wanted to reference Trisha Brown's Rooftop piece, while giving Mabe (styling by Thania Diaz ) this cyber cowboy look, with which she time travels through different spots of the building until she blends with the sky.